What Happened
January 20, 2012
It was a beautiful day,
Just like any other
A smile on my face
A glimmer in my eyes

But when i walked through the door
I saw a frown on yours
And a darkness in your eyes
It was so cold around you

You glared at me as i hugged him
Watching me like prey
Almost as if you were observing me
Your actions confused me

I tried to say hi
But you would ignore me every time
I couldn't figure it out
I thought you would be happy for me

All of the suffering i had
Finally i found happiness
And it was with Him
But you weren't happy

Instead you were viscous
Your eyes held darkness
You looked ready to attack
And i was the victim

Turns out you had liked him
Or as you say, Love
Well i tired to be nice
Not let it ruin our friendship

But you and your jealousy
Went and ruined it
You didn't care about me
You just wanted Him

My Him,
The One who made me smile,
Laugh and feel better,
Him, who i have liked since day one

Cant you see it?
He loves me,
Hes happy with me
As i am with him.

If you were a good friend
You wouldn't break us up
Or even try to
But then again, you have changed

I have no clue who you are,
Or what you are

You never lied,
Talked about me,
Betrayed me,
I cant believe you would be someone else

Just because i have him
I just want to know
What Happened.
Was it your hate for me?
The love for him?
Your jealously?
That made your ugly side come out
And hurt me?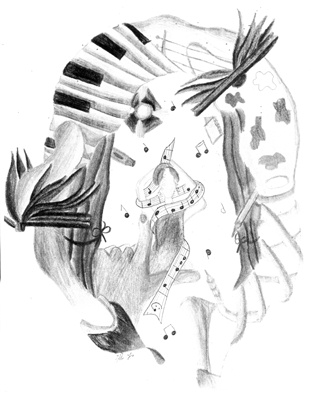 © Kelly L., Brooklyn, NY