My Meeting With The Devil
February 7, 2012
I feel the devil taking over
watching my family watch me in horror.
He is happy and smiling. He knows he has taken me...
that i won't let it be.
My soul has been taken away so he can't clame it as bounty.
He takes my body and heart instead. I am forever bound to burn in eternal fire.
but then again feels better than mortal desire...
It's the same pain just one is more bearable...
A new beginning is unreachable...
and my new life is unchangeable...
I can barely resist the desire to scream....
lights beam...that make me really want to disappear.
The fear is really starting to interfere.
He claims his bounty...i make a point.
He gets my heart but it disappoints...
The people that loved me are forced to watch.
He drinks his brandy and some scotch...
This is making him happy. If the devil knows happiness...
He just wants to enjoy watching someone going through the misery he went through to become a monster...
My family cries and asks why i chose to join..
I tell them i wanted to enjoin something into someone's heart.
I wanted to give him directions after i depart.
I wanted to make his life better by making a sacrifice.
I wanted to make him understand the anger i feel inside.
I wanted to divide my heart in two but then out of the blue i feel myself complete...
..."god,it's so sweet"... finally I'm content in my own little way
I turn my head side to side..."who are these people?"...to my dismay.... the devil chuckles and says "no one..just appetizers"...
I'm so angry yet so confused i ignore his comment. My family stares in horror.
My hazel eyes are no longer beautiful to them...just horrofying and defying....
They have turned red because they've bled so many tears...
In all these years i've never felt my heart was going to adhere to my soul and leave.
I never felt so much agony and so much pain.. I almost couldn't care.
I can't bare any more emotions. I've had too many devotions that made me end here...
my hair has turned white but tonight i'm the most beautiful one in the room. I'm a new breed. In part is because of my new creed...
I realize finally that this was meant to be. i am supposed to live among the dead and move ahead instead of trying communicate to him the words unsaid...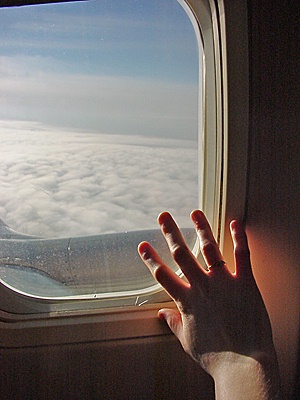 © Greg K., New Lenox, IL