Thoughts
February 7, 2012
the rush of blood almost breaks your heart.
it's been hit before by something far worst,but unlike the others this one leaves scars.
it's the feeling that leaves you unable to stand. The feeling that doesn't let you withstand any more hits.
it's the K.O. , the last punch your heart can take. The veins are bursting with emotions and pain.
The disappointment and resentment burns through your veins... unforgiving emotion
you remember painfully, but you just couldn't understand, that you knew this would happen but you took a chance.
Memories remind you of what was and could have been. A painful reminder that you didn't win.
You walk through the corridors and hallways but nothing is the same. Nothing to look forward at the end of the day, what a shame, in life he doesn't see any aim.
Now all he has left is a constant reminder that "you don't know what you have until you have lost it."
The parties, the dinners and the laughs are all distractions, nothing helps when you're left alone, thinking in your bed...what if she was with you in your bed... What if you wouldn't have looked some where else when she wanted to give you her all.
Every night you look out your window and you realize that...
The moon can reflect what you're feeling....it's in a crescent....your heart isn't full...but at least some light is shining through....
The rain does nothing but bring tears with the constant reminder that she was your pillow and your sheets....your support..
now the wind leaves you restless The trees make sounds that calm you but at the same time scare you...YOU ARE ALL ALONE....no one understands you like she can,
but for the sake of your heart you're willing to give it up...not like it hasn't been done before...
but just think...three years ago..this would have all been a nightmare and not a reality...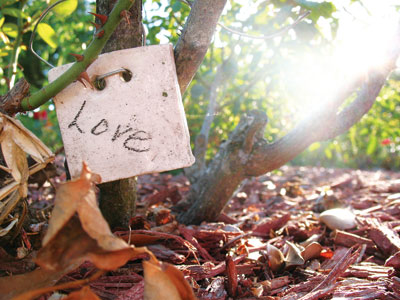 © Danielle L., League City, TX