Capital Misunderstandings.
February 2, 2012
I cry as I see him in distress.
Almost no one can hear; just a dog that belongs to a guest
Mourning and sinking to the floor, why is he grieving like this?
Does he know how happy I am? why is something amiss?
Everyone gathers around a lump of something that looks broken and red.
Awful, oh it must not be! his mother's favorite vase in shreds!
Doors shut as the men who shot it run out and although I scream no one hears my silent pleas.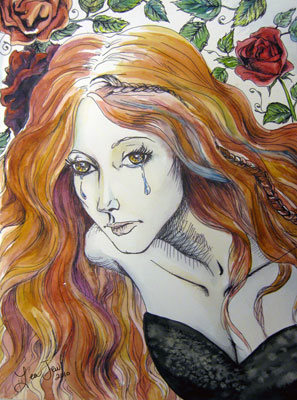 © Leonora J., Fullerton, CA