Bleeding Truth
February 2, 2012
Are just going to stumble through life
Never really ending though never beginning
Always forgiving but never forgetting
Are we just going to ignore all this
So plain to see but so hard to find. So easy to make and to make it divine
Are we just going to accept all this
Holding is in the palm of your hand
So easy to break and leave a barren wasteland
Are we to look in our eyes and not see
Overlooking all the pain and sorrow
Searching for a smile to set you aglow
Are we to open our eyes and see an equal
Or remain blind mice sensitive to prejudice
Afraid of the superior child, not man
Are we to sew up our hearts and smile
Grateful for another to journey with
But never knowing if you'll be missed
Are we to play a sweet melody on keys of music
To get one to hear your innermost self
To know whom one is truly inside themselves
Must there be an immediate end for an immediate beginning?
Must you be blind in order to see the truth?
Must you hold someone in the palm of your hand to know you're slowly killing them?
Must you forever search my soul for an answer when my heart gives you a smile?
Are we just going to stumble through life?
Beside me is where your wanted, beside me is where you belong
But what do you want?
I ask the truth written withing your heart
My heart is yours, child, but will you take it?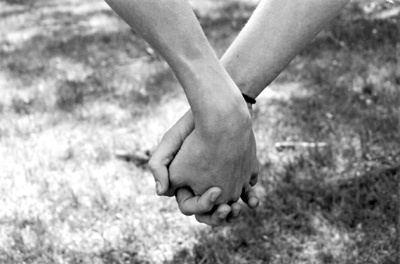 © Alexa T., Pompton Plains, NJ