Your Mercy
January 24, 2012
I've given you my heart,
You hold my life in you hands.
Controlling it at fancy,
Because I thought you'd understand.

The first person I have known,
Who knows me better than myself.
Knew what I was thinking.
Knew what I felt.

Wooly blanket over my eyes,
I foolishly gave you my soul.
Thinking I had found a true friend.
Believing I was whole.

Now because of blind faith,
And foolish love and trust,
I lay wounded at your mercy.
Jester's love; this was lust.

My emotions are your actions,
I am bound with your chains.
Started as a search for a friend.
Now my free choice is slain.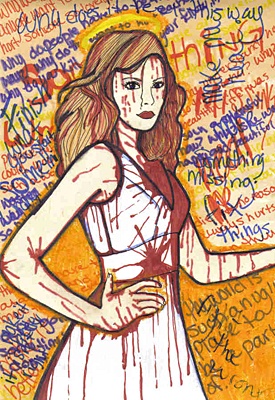 © Sara D., Aiken, SC