Blind
January 25, 2012
I can't sleep, my room is magical.
I'm hoping
hoping my dad comes home soon.
My parents had another fight.
The jacket people said it's going to be okay.
I'm the long lost princess, Dad used to say so, maybe he forgot.
Mama doesn't believe me, she says i have oval- powering imagination.
I've grown,..
I can't sleep my room is magical
I'm counting my rock collection over and over again.
Mama doesn't know about the troll under the stairs, Melvin, He guards my treasures.
I don't think he's coming back this time.
So I'm wishing.
Wishing harder on the star.
Maybe if he remember I'm a princess he'll come home.
I've grown,..
Somewhere long the road
I found the jacket people were just old sweaters.
There were never fairies in my closet.
I'm not a princess.
I can't control happiness with fairy dust.
Wishes on stars just don't come true.
I've grown, to see reality.
I've grown blind to all the magic.
I've grown.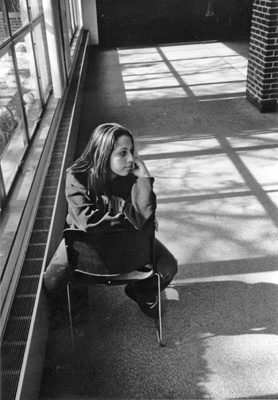 © Leighann E., Westport, MA