I Come From Music, Personality, and Skill
January 24, 2012
I come from a ton of instrumental fundamentals,
A family of music where instruments are educational.
I play the saxophone so elegantly, whatever do I mean?
I play tastefully, luxuriously, only if you've seen.

Music isn't my only other talent, can't you see?
Helping people in math is just right for me.
Math is my strongest, my biggest and best wing.
Give me a problem, any problem will do,
I can get it done by the count of 2!

I come from New York, a nice, live state,
But people who are haters are just a big fake.
The streets are filled with noise, filled with cars that keep honkin',
But when people act rude, someone will start poppin'.
"POW! POW! POW!" a 3-piece to the face.
"I'm sorry to tell you, but your face is out of place."

Now in my life I hear, "What's good" and "What's Gucci".
Yeah, you can say that when you're safe, strong and free.
Well, there may be gangs, war and poverty,
But we still have to fight for the rights of our economy.

Music, I play that.
Personality, I resent that.
Skill, I got that.
Me, I REPRESENT THAT!

I come from playing video games, although you may not see,
But I still have fun, mentally and phenomenally.
I thought about this carefully, and it compares to me!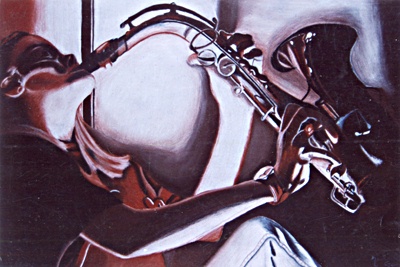 © Karina G., Kannapolis, NC