Sea Of Smoke
December 19, 2011
For days I walked on by the sea.
For days I only thought of me.
Then you came and took my hand,
And from then on, I left the sand.
For years with you, I spent my life.
All was free of anger and strife.
Yet soon down the road, some smoke rolled in.
It blackened my view of joy and sin.
The smoke got thick and choked my breathing.
All I could think about was leaving.
But then it hit me, life the smell of fresh stew,
I was still madly in love with you.
I couldn't sleep with the smock still so thick.
With every breath, it made me sick.
Years went on, and in a white bed I lay,
Waiting for the smoke to go away.
On the bed, in a small lonesome room,
He came in, trailing black smoke too.
He sat by my side and held my hand.
But all I could think about was sand.
For my last few days, I wished only to be,
Spending my days along by the sea.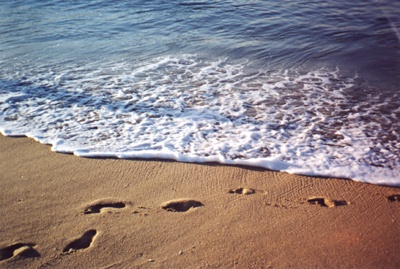 © Daniel M., Phoenix, AZ