Love Don't Cost A Thing
December 23, 2011
penny for your thoughts?
your approach to me is worthless.
emotions twisting and balancing in my mind,
like an acrobat in a circus.
all of these recycled feelings..
i'm tired of feeling refurbished.
all that love i forced underneath me,
is slowly beginning to surface.
what do you expect me to do?
ignore MY life's purpose?
and wait on you hand and foot,
to act for only your service?
no i don't think so, because me?
i deserve better.
and i refuse to live my life as a worthless, love debtor.

this is coming from a girl, who's been hurt countless times.
& this isn't just a poem, it's my life through a few rhymes.
now don't get me wrong, love is a beautiful thing.
but wouldn't you rather sound harmonic, instead of tone-deaf when you sing?
i've fallen for the "bad boy" and the boy who's just a b****
every relationship has its flaws, its ups and downs, and dips.
but never again will i settle, because what i have is great.
i can love strong and hard, but accept me. don't tolerate.
God, i can be so insecure, about my clothes or even my hair.
but why should i be so concerned, when you don't even care.

you have the audacity to lie? for no reason at all.
you don't even flinch to catch me, when i'm about to fall.
but do you really want to know why i left you behind?
because my love was kind, fine, and divine.
and i hate to admit it, but baby you were blind.
you missed out on so much, and i really don't like to brag.
but now i know what to avoid, because you showed me what was bad.
no longer will i love, the boy with the charm,
because him? oh, he caused the most harm.
never again will i admire a boy because he tells me i'm pretty, or cute.
honey, i know i'm beautiful. i don't need assurance from you.

so baby, make me jealous. do your best, try your hardest.
i'm looking for a light, and you're nothing but darkness.
and when you want me back, SOL. you had your chance.
the last thing i need is another priceless romance.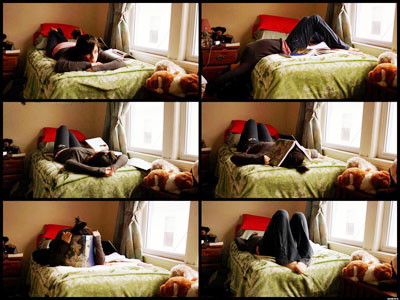 © Ana D., Worcester, MA