Skins
January 7, 2012
Her hands were strong
in a way the rest of her had long forgotten.
Years hollowing lines, crevices, trenches,
into her face. Her knees. Soles of her feet.
Carving out her tenacity. Whittling her resolve
down to the dull nubs of resignation.

But her hands, they still remembered,
they still knew how to do.
Straining to rest my chin on the counter,
I used to watch her peel apples.

Thick strips of waxy skin
softly falling away from the core.
A single spiral dripping onto the cutting board,
as the soft and supple flesh exposed itself.

Her hands would caress the tender fruit,
so sure of their task.
And she would stroke my cheek,
painting my skin sticky,
mumble baby, baby, don't forget...
I once asked her what,
But the only response was the blood red skins,
beading with juice.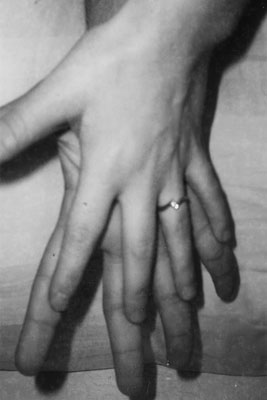 © Heather H., Phoenix, AZ