Song of Life
January 5, 2012
Music is life
not as if it makes up of one,
but that it acts in its manner.
Your the conductor, and your life is the music your conducting.

Soft, peaceful moments
that turns aggressive and eventful.
Skipping beats,
just like the ones of our hearts.

gliding across the paper
as if gliding across life.
Passing different tempos along the way,
until the last note of the song.

Accidentals are the mistakes you make,
The breath is your break and sudden pauses,
and the notes,
are our lives in the moment.

The temp changes throughout the song.
Therefore, the emotions changes as well.
Only to say that truly,
the song itself is like a life.
Music just makes up of it.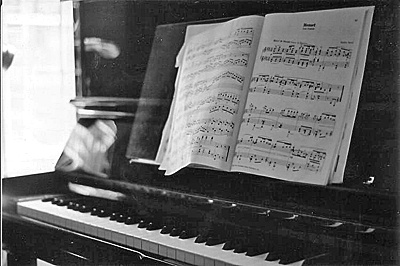 © Amy C., Portland , ME