Normal
January 5, 2012
She could never be normal again.
Normal.
Living with happiness.
Normal is being loved.
But that will never be her.

She can never tell a soul.
He took everything from her.
That gross old body over her.
Scared.
Will never be the same.

Forever depressed.
Has shut the world out.
Wounds she can never take back.
Starving herself,
a last resort.
She thinks to herself,
Why me?
No reason to live anymore.

No friends.
Afraid they will abandon her once they find out.
Call her names.
Scars from them.
Scars from herself.
No longer happy.
No longer normal.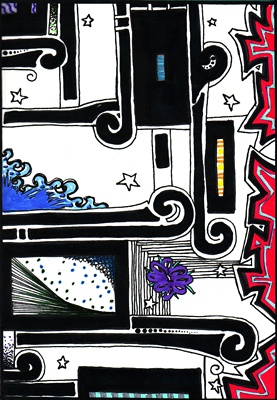 © Jessica D., Burke, VA