You Will Let Me Down
January 4, 2012
I know better than to believe that look in your eyes
Because you will let me down,
Until my faith in you dies
Day turns to night,
The cold seeps in my bones,
And I have lost another fight

I feel a blush, hot and rosy, spread across my cheek
You eyes search me for retaliation
I hide my face before someone else can have a peek.
I can feel you, heat, closing in on me;
But when I turn away, you've got me captured
You're holding me, tightly, what is it that you want me to see?

My knuckles turn white, as they grasp for help
The pain rises as your fingers tighten.
My breath staggers, I barely force out a yelp
I saw the strike coming, before you even raised your hand
You taunt me and dare me to fight you like a man
Still, there I am, that weak woman cowering under your reprimand

The sky's shadow begins to fade as the sun breathes life back into this town
Our little broken apartment, filled with tears and pain
Is exposed as I open my eyelids to you frown
Set in stone, chiseled with loathing and anger.
I reach a trembling hand towards the sculpture, praying that you are not awake
You snore reveals the miracle, I make my escape from danger

As my fingers brush my tattered bags,
I almost feel as if I'm a trader
You made us riches out of rags
And those good times we had, so filled with laughter
You loved me once, and I can't forget
Our very first days, the overbearing rapture

Tears fall down my face, as I acknowledge my fate
I am to remain with you, and watch you slaughter our lives
Yet, I know why I stay and curse myself for my state
You were not heaven sent, but all I have here
You will let me down, and let me die,
So, Death, I welcome you, without any fear.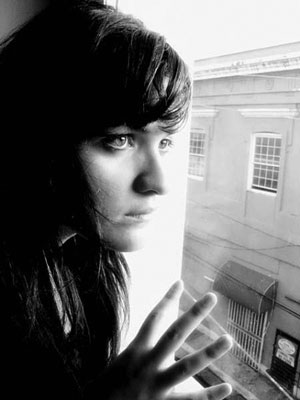 © Eveliz V., Bayamon, Puerto Rico