Monsters, or, A Day in the Life of an OCD Patient
January 4, 2012
All the monsters in my head,
They call to me, their voices dead,
Telling me of things to come,
Pounding, beating like a drum.

They speak of life,
This thrumming throng,
Converse of strife,
Blur right and wrong.
Piper and fife,
They pull me along,
And though weakness is rife,
They make me strong.

The monsters, they dare to tread
Where none before have my heart led.
They speak, and it's a constant thrum,
The monsters make me feel so numb.

And yet I feel,
As never before,
That I may heal,
From this, my war.
For all their lies,
For all their spite,
For all their guise,
Of what is right,

My soul they will never win,
For I have the strength within,
To slay these monsters, and defeat
Their purpose, though it's quite a feat.

Of all the things
That I have feared,
These formless beings,
Toward my destruction geared,
I have most mocked,
And I've most hated.
Myself I've rocked
To sleep, breath bated.

Will tonight be the night,
When I lose my fight?
Will I silently give in,
Taint the dawn with sin?

When I awake,
What will I find?
Did their lies take?
Did I lose my mind?
I just won't sleep,
Won't close my eyes.
I'll sit and weep,
Till the sun does rise.

It's been long since they've kept me 'wake.
My fear is gone, no more I shake.
I don't know how I've beaten them,
All I know is I did win!

My heart is free,
My soul does soar,
I'm finally me,
They fight no more.
They are banished
From my sight,
And with hope brandished,
I've won my fight.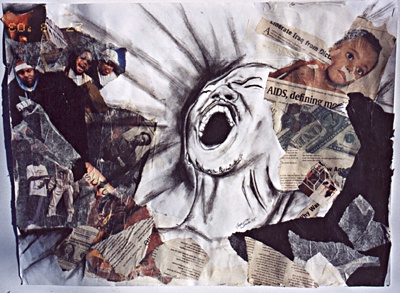 © Lashieta F., Kannapolis, NC