Blue Curtains Are Blue Curtains
January 4, 2012
Blue curtains are blue curtains
The curtains are blue. They have always been blue.
What do they matter when it is raining out?
What does the blue mean when it is sunny or cold or wet?
Nothing, the blue means nothing,
Is nothing, even though it is something.
The curtains simply are, they exist,
Through joy and pain, pleasure and agony.
The curtains are blue, irrelevant to what happens to the rest of the world.
Maybe in the spring they will be cleaned, maybe replaced with fresh white ones,
The curtains are still curtains and the blue is still blue
And you can't tell me otherwise.
Your perceptions are unacceptable.
Get your notions out of my reality.
My curtains are actually green, so the blue ones don't matter anyway.
Not everything said or done has meaning,
Not a meaning for everything at least.
Some things just are,
They're just there to be there.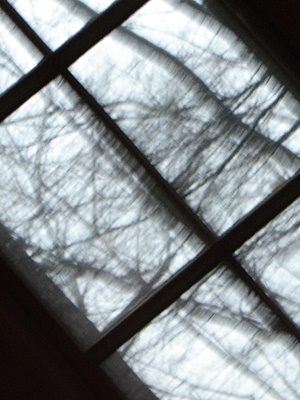 © Claire H., Boxford, MA