To Late
December 16, 2011
I want to
end it now,
so I'm going to
take a bow.

I'm going to
finish this so called game,
I think this
is being lame.

This so called game
is making me suffer,
the obstacles in this game
are getting tougher.

I can't take it
anymore, I'm ending it now!
All this is doing is
making me frown.

Sadly there is only
one way to end it,
but many ways
commit it.

Give me the knife that
is in your hand so this can end,
so I can forget what
has happened in my life.

Your saying that
I will not forget,
instead of forgetting,
I will regret.

You know what, your wrong!
Just give me that knife,
don't tell me no!
This isn't your life!

This here life
is my life,
in this life, the path of
happiness I will never find.

Quit repeating your answer!
Is that the only word you know, no?
Let me tell you something,
my life, you do not know.

My life is making me
suffer can't you see?
So please give me that knife,
so I can be free.

Fine, since your not going to give
me that knife, I have no choice,
I'm just going to have to take
it from you, no matter the voice.

All I have to say is
by cruel world,
or at least
how it has been told.

Years have
finally past,
I'm regretting
at last.

I'm having late
second thoughts,
but yet it's to late, I did
something I could have fought.

I could have fought
the thoughts that were forcing me,
I didn't have the strength,
It was supposedly setting me free.

But I can not
turn time around,
no matter how much I want to,
I'm already dead on the ground.

If only I had the strength
to listen to my friend,
then this would not
be how it ends.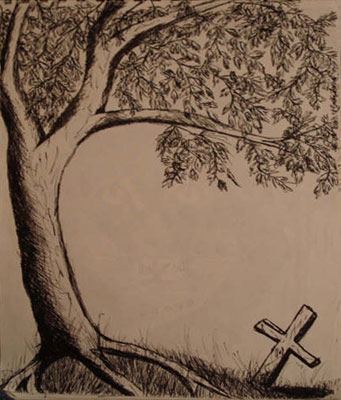 © Courtney K., Bethel Park, PA