Sweet little angle
December 26, 2011
Things have change less laughter and less smiles.
The pain in our hearts will only be there for a while.
Thinking bout how we would get by everyday.
Dreaming we were all together again, just to see your face and your smile.
Hoping it would last forever.
Just to hold you tightly in my arms again, not wanting it to stop.
You bring such comfort through everyones heart with you little touch.
You taugh us how to love one another, and taught us how to bring joy to a good family.
to think about our younger years you showed us that fighting want get us no where in life.
Just have our heads up and try.
Now that your free we all miss you.
My young sister i hold your soul through truth and wisdom.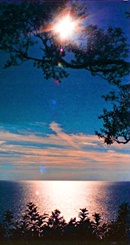 © Crystal B., Gresham, WI