A View From The Ground
November 7, 2011
People draw conculsions,
At just the first glance.
They don't really know me,
They never give me a chance.
They think there must be something wrong,
Because of the way I dress.
Yes, I like dark clothing and black hair,
To that I must confess.
But thats not all here is to me.
In fact there's so much more,
But you don't wannna see it,
So you push me to the floor.
If I changed you would notice,
You wouldn't turn away,
But then I wouldn't be me,
I'd rather rot and decay.
So it's a choice.
It's between you and me.
Do I choose myself and spend my time alone?
Or do I choose to do whatever make you happy?
Either way I loose,
I'll have to push my feelings aside,
Escape to my blade,
More cuts I'll have to hide.
I want to be free of this hurt,
Of being all alone,
Free from this isolation,
In the house I call my home.
I don't know why I care,
It's always been this way.
I was never worth anything,
No one ever stayed.
So congradulations,
Applauds all around.
You've accomplished what you wanted.
You've shoved me to the ground.
You've made me hate myself,
Believe I'm not worth anyones time.
That I'm just a nobody,
That being me is a crime.
Now I sit here writing like crazy,
Trying to block out the pain,
While tears stream down my face,
As I stare out at the rain.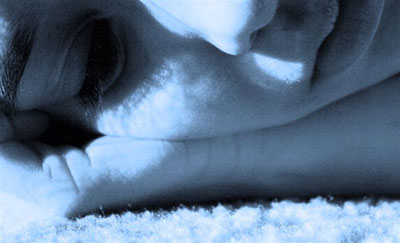 © Paula B., Katy, TX