The Contemplations of Penelope
December 22, 2011
Dear Zeus, Leader of the Gods and Guardian of Suppliants,
I am dedicating this diary of my life to you,
the one whose name I invoke most often when praying for the safe return of my husband.
As a God, you already know all that I write down about myself in this notebook,
so perhaps, then, it is a record for myself as well- to remember what I was like
and probably will continue to be like until Charon ferries me across the river to the Underworld.

Four years ago, when suitors from other islands first set ashore on rocky Ithaka
and came into my home, life was busy- and angry. I granted them Xenia
but now find that after days, weeks, years, they refuse to leave.
I offered them food for their trip home, a new ship if that was what pleased them,
if only my son and I could live our lives unchallenged. The suitor Antinoos dared to say:
"Ah, but the more you protest, the more I picture you as mine."
What man could say such a thing to a mourning woman?
If my husband is alive, then his hands shall wring out justice from this poisoned home.
If not, then it shall come in the form of my chastity.

I absorb moments, small rifts in time, filling them with all I hold dear.
I grant to each second of my life
an infinity of thoughts; matters of having, needing and wanting
that wash out with the ebb and flow of my words.
My pain is so great, it could fill the heavens:
my veins burning like constellations through the atmosphere of flesh,
my fingernails scraping at teary galaxies that stain a pale-skinned sky.

Yesterday I discovered from Medon the crier that my son Telemakhos
has long since left for sea, searching for answers to the riddle of his father.
Who despises me so, to leave me trapped in this life alone?
I cannot blame my child for his curiosity, and yet I myself wonder
whether anything will come of this journey. I have always been a faithful wife,
and will continue to be so until I go down to Hades. But I fear this will never occur.
Zeus, lord of the Heavens, time has stopped for me.
I sometimes wonder if the Moirae, white-robed women of Fate, are playing a game:
Clotho spun the thread of my life, Lachesis measured it out but Atropos refuses to cut it.

As I remain sheltered in my room, somewhere a world floats, waiting.
The love that my son and his nurse Eurykleia give me is swept up by the tears I cannot control.
I have been weaving a shroud for Lord Laertes to keep the suitors at bay,
telling them that I will choose a husband once is it completed,
but they have discovered that I unravel my work every night.
What am I to do, if not even cunning works to my favor?

Zeus, as a faithful suppliant, I urge you, bring my son back to me.
I would also ask of you to send my past a message.
When the truth comes out, give me a sign- is my husband alive or dead?
If he has passed into the next life, grant him your favor;
give him a place on the sunny fields of Elysion at world's end,
guided by the Lord Rhadamanthos, who welcomes all warriors.
If he is still on this Earth, I might be able to look up at the horizon that keeps pounding,
beating down the door. I feel like an illusion, but this will come to pass.
Seeing him there will make me human again.
Though I have not said his name for years,
I will write it here until I am healed of my pain, starting with the first:
Odysseus.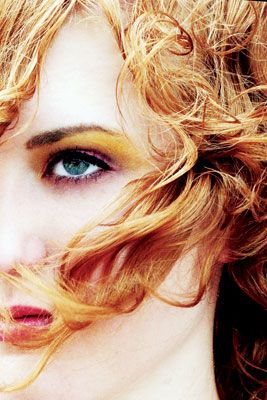 © Rebecca B., Marietta, GA