First SIght
December 15, 2011
You looking at me.
I'm looking at you.
You think I'm ugly.
I think your beautiful.
You think I'm nothing.
I think your something.
You think I'm pathetic.
I say its worth it.
You say never.
I say its possible.
You say you would never go out with me even if i was the last man on earth.
I answer back how come.
She reply's with nothing to say.
I then say its not your beauty or popularity that i like about you, its what your personality is and what i think about of you overall.
She smiles and giggles.
I smile back and glare at her beauty.
I then say i think i found the true meaning of love at first sight.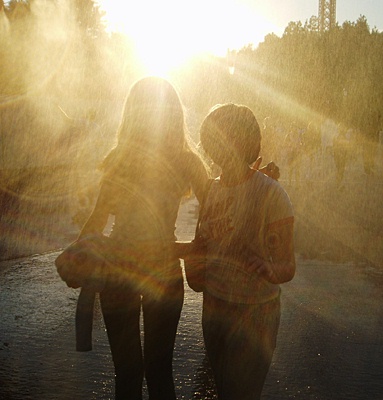 © Rebecca Y., Los Angeles, CA