In my nightmare.
December 7, 2011
On the dreary night,
In my nightmare
Darkness daggers my eyes,
Bloody blossoms batter the blows at my back,
Death's green bed grins at me who quack.
Startled at these horrifics, I ask, "Where am I?"
Oh, my innocent heart.

As I step through the dark carpet of damp grass,
I can hear a unison cry of the ghosts that pass.
Startled at this sound that I never hear before,
The unknown Satan's cry thrills through my core.
I wander in wonderland.
Taking my heart.

I search this seizuring sound to somewhere I do not know.
Suddenly, I come up to a flesh resembles naked heart
That wails horrible cry
That tears my heart.
It looks like a rotten rat in a smothering rag of old age,
But it is supposed to be an awed hawk in a magnificent cage.
Oh! Confusing my heart.

The ragged Hawk, so I called, has vitriolic visage
With a sharp beak like an arrow of an archangel in ravage,
Ghastly body of the patches that belong to the beggars' captain,
Rashly treated wings of bloody Satan.
Its fierce yellow eyes gaze fiery at me
Oh! Penetrating my heart.

Without a blink, it stares at me accusingly
Suddenly, it shrieks,
"Hate You! Hate You! I Hate You!"
From this outburst, my whole body trembles.
So startled, I cover my ears and kneel before its hatred,
And beg cowardly, "Don't. Don't yell at me."
Oh! Shaking my heart.

Furious, it starts
to bang the ribs of the cage
of coldness, of callousness,
As if, it can break them,
as if they are my
coldness, my callousness.
It hollers and gets louder
"Listen! LISTEN! LISTEN TO ME!"
I shut my eyes and softly repeat,
"I'm not listening to you. I'm not listening to you."
Oh! My shrieking heart.

Furious, it starts to
flap its wings harder,
Pluck its feathers harder,
breaks its body harder,
And bangs its own head to the ribs harder.
Finally, it sprawls on the cage and breathe heavily.
Betraying its anger, tears rolled down its face pitily.
Oh! Troubling my heart.

With fidgeting hands,
with sweating forehead,
I hesitate to reach it,
to rescue it, since it pled.
For, I do not have a key to unlock the cage.
I whisper tearfully,
"I don't have a key."
Shrieking fearfully,
"I don't have the key!"
Oh! Wailing my heart.

With abrupt explosion of emotions, I ran to the cage,
Bang its cold ribs,
pluck its careless lock of the cage,
And shriek at still sprawled hawk to wake up.
Finally, with explosion of energy and exclamation,
I break the cage of coldness, of callousness, apart.
YES! My happy heart!

I grab the ragged Hawk with one hand,
Lift it up at the sky and yell nonsense.
Finally realizing I held it too tight,
I lower it down and slowly open my hand.
Suddenly, my legs go limp at what my eyes linger on
My own heart!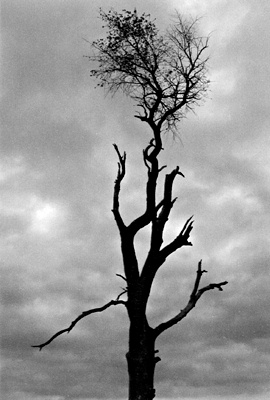 © Cassie H., Carmi, IL