A fall to Remember
December 11, 2011
The west winds whistle

the tall oak sways and sheds its leaves;

Tumbling, they twirl to the soft earth

Natures dance commences,

the rhythm of fall beats on.

The bright orange and yellows of leaves

crowd the busy streets, fading to brown,

forming creases,

crunching and crackling

like fire when disturbed.

Children's laughs are but a ripple in the wind;

echoing through the naked hallows.

Treacherous storms approach;

The streets become abandoned, yet not alone

The wind picks up, the ominous sky

transforms its hue

To a menacing red, from a soft, tranquil blue.

The rumble of thunder tears through the trees,

An autumn storm breaks free.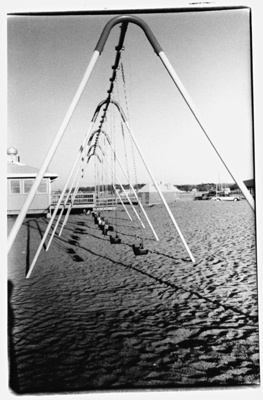 © Gina M., Marblehead, MA