Frail Dream
November 23, 2011
A whisper, a sigh, I close my eyes,
Yearning for the sleep that takes me away;
Silence echoes in the empty room
Filled up by the dark, by prayers I pray,
By the wishes I make as I lie
In tangled sheets as for rest I try.

Racing thoughts blur as night's gentle hand
Sweeps the worries, flippant cares out of mind.
Be it me, or has the room grown more dark
As time to tire me has been so kind?
Yet still, though barely, I can see
The small light in my hands winking at me

Before I can ponder, I'm gone to sleep!
Entering into that small, forlorn light--
While during the day it so feebly glows,
It's brighter than a thousand suns at night.
For the world brings doubt with each attack—
A frail dream--this light--needs time to fight back.

In this light that I carry I have placed
Everything for which I hope, wish, and pray;
All of the things I allow, in the silence
To come and whisk my thoughts away.
But stumble I must not, during the day--
If it falls from my hands, shatter it may.

In sleep I smile as I feel my light grow
To cover me in music you've never heard.
There's nowhere as beautiful as a dream;
You know, there, nothing is insane, absurd.
Time passes in colors, in leaves as they fall--
I lose myself there till morning doth call.

And even if I'm torn from sleep, crying
From a nightmare I could not control--
I know this light will still shine, though dimmed,
Because it shines from what is in my soul.
I'll hold it close, however weak it seems--
Someday it won't be just a frail dream.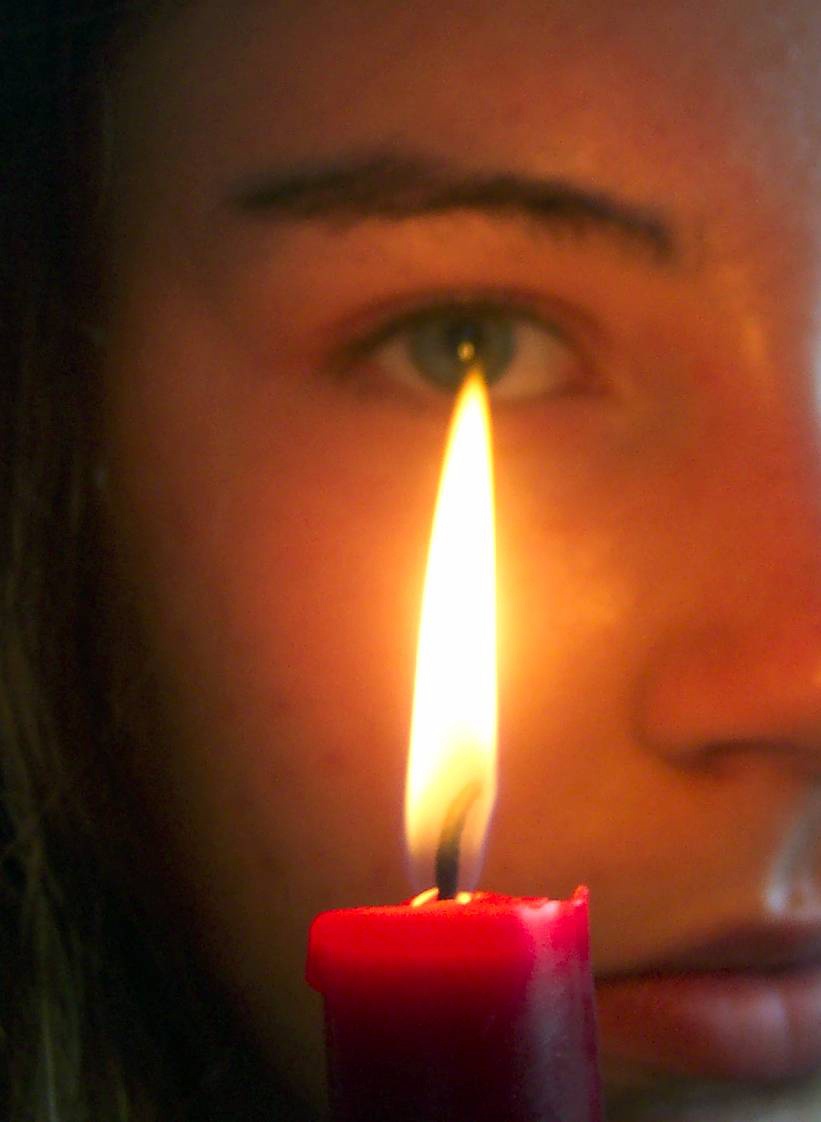 © Elise S., Clarksville, MD