Divorce Struck Child Tells All
November 7, 2011
Wandering aimlessly,
Weather it be in life or dreams,
Passing through life carelessly.
You meet someone who takes it away,
The blank stares become deep thoughts.
He leaves you for a moment, just for a day,
A day becomes a year,
Then more time passes by.
The infant in your arms, the one you're left with
Seems to always cry.
Joint custody is the new decision,
One week here, one week there.
The child is growing, she chooses her mission,
A marriage that lasts 50 plus years,
Time is the ultimate test so they say.
You marry again, but the memory seers,
Burning you, burning into your mind.
You run, but the child follows, she's become a young woman,
The object or your pain has become your design,
And you think about how it's with out all the time.
Be warned now, we don't know the ending
With all the decisions, both yours and the childs,
The results are still pending.
So sleep now and let us forget,
Or at least let them fade away,
All the things we've grown to regret.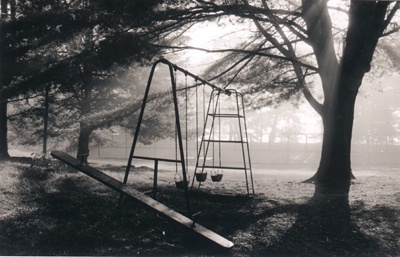 © Steven S., Marblehead, MA