How I'm Defined
November 23, 2011
I'm doubting my ability to write
Words on blank papers that should come to life;
Stories that any ear would kindly hear
To give them a jolt, or bring out a fear,
Or pull to a world no one'll ever see.

The idea of ink running down paper
Scares me to wanting to 'do this later',
For I feel inspiration has had it out
With me, and its silence says more than shouts
of harsh words, which could never break my bones.

All day I lay staring up at the sky
And, not to be cliche, just wondering why.
On serious matters, yes, but more than that,
On spider webs, and why hills can't be flat,
And whatever steals innocence away.

I think a city's skyline is pretty
in a fake way--the stars much more shiny
than the fake lights that keep the peace at low,
while the hypocrisy is at high, you know--
Swarming through the streets like a pack of dogs.

I wish I had the energy to stop and say
The ideas that sneak up on me through the day;
But even more, I want to be able to express
The thoughts, the feelings--myself, more or less,
To a world that will never know my name.

Though, I don't want to just be defined by a 'name';
For rich coffees and carpets are defined the same
way, and I refuse to think I'm not worth more.
I'll amount to more than them, I'm sure.
These letters could never sing the song in me.

I'll be defined by the morning dew,
Bordered by laces and detailed by new
rhymes and writings, and my memory's past,
Spun by the dreams that will forever last,
And held together by the love in true smiles.

Maybe I'm past the point of caring for
Words that make sense; for, what a bore
The world would be if it was black and white,
Without the violet eyes of dreamers' fights
To keep everyone moving on in hope.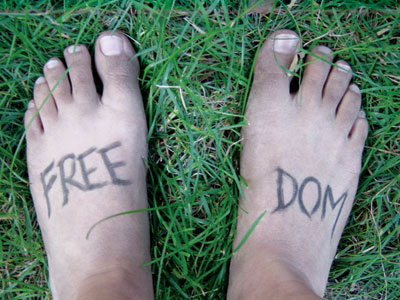 © Anna B., Northville, MI