Diversity
November 27, 2011
Many different hues
Make up our daily view.
But we don't differ from anyone
When we stand facing from the sun.
Each shadow long and grey
Does not look different anyway.
The fact we can't eliminate:
The sun does not discriminate.
Pictures of the shadows lack
Our colors, whether white or black.
Some may say the difference is there
But shadows don't care about that affair.
Diversity the world around
Means nothing to shadows on the ground.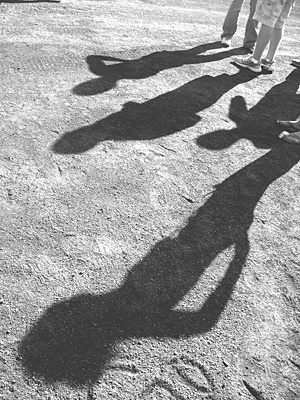 © Trella R., Mountain Lakes, NJ