Fallen Rose
November 25, 2011
Fallen rose, dead or dying,
Petals purple-black.
The crumpled stem, a shriveled green,
Water it does lack.

Long ago, a perfect flower,
Now a crippled thing.
Innocently lying there,
T'was born a far off spring.

This fallen rose that's dead or dying,
Her beauty, it's still there.
Inside those fragile petals,
It's hidden cleverly somewhere.

All the looker has to do
Is try their best to see
The hidden beauty deep inside,
Hidden cleverly in me.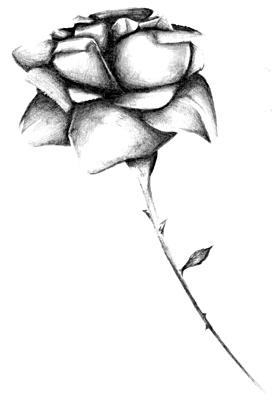 © Yisrawayl G., Philadelphia, PA