What Life Means To Me
November 20, 2011
I can say alot what life means but most of all life is something you have to live for not kill yourself because if someone hurt you or broke up with u.My life been hard I try to kill myself,I cutted myself,I coked myself but most ofl I am still alive because I couldn't kill myself or hurt myself because if I die there would be people crying and wishing they was there to help me.. No one couldn't help me I had to help myself,I had friends that try to help me but it didn't work because I am hard headed and everyday I cried. I wanted to just to get away from everyone.

But I can tell you something I have changed alot since then because I thought of people caring,loving me and that they didn't want me to kill myself. My life still hard but that's life!! If you're trying to kill or hurt yourself tell someone or if you know someone that is tell them not to do it because it's not worth it trust me I have been through it all,I still cry alot, i do stupid stuff, I wish I could go back and change my past but it's my past that I have to live everyday for the rest of my life.

I don't look like I would do such a thing life this but I hide it all inside by listening to music but mostly what I am saying is don't do something stupid that you will regret one day.. It's not worth it!!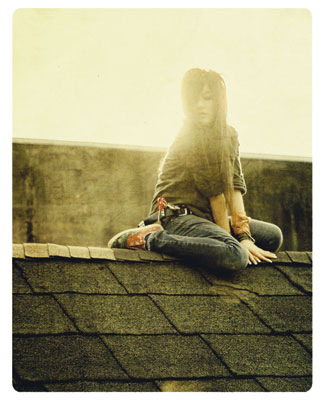 © Hailey J., Lake Oswego, OR