See Her
November 16, 2011
Black is all i see
Despair is all i feel
I wonder what could be made of me
All i long is to kill

See this girl looking back at me
See her long brown hair
her pale blue eyes
her pale sweet face
This is me hidden behind all my lies
See her gown with all that lovely lace
See those cuts on her arm?
Don't fright it was only a one time thing

Lights are off once more
It's black and despaired
I struggle to crawl to the door
I stopped and wondered did you really even care?

Up against the dark frigid wall once more
All my thoughts began to pour
Should I end my misery now?
All of a sudden I see a knife in my hand
Thinking of doing something I know you want allow

I don't care..
I'm done
I can't live this life in despair
Goodbye......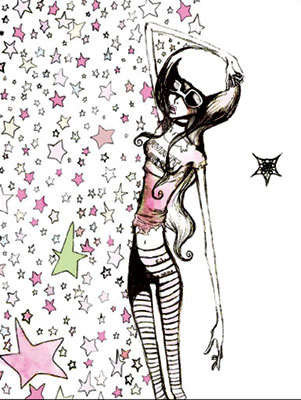 © Emily L., Redmond, OR