Loneliness
November 9, 2011
Speed on, speed on, and wend your careless way,
With vision jarred by every cobblestone;
The world's naught but a blur, and fading fast;
So think not of the one who bids you slow.

She crouches there 'neath crumbling, ruined wall;
She clutches fast to rusted rail, alone
Because you did not wonder at the cost
Of wheels to transport one instead of two.

You miss descending feet on stone-cold steps;
They'll wait for you, but not quite long enough
To see you ruined and return to seek
The one deserted, she thought undeserved.

You stole from her those long and wasting years:
Now feel instead her loneliness, her fears.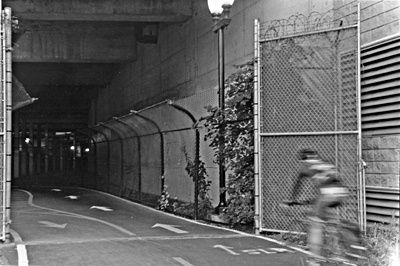 © Claire E., Bethesda, MD