No One Loves a Pit Bull
November 14, 2011
The blood dripped down my ears,

All you did was scream for more

There were shouts and cheers.

I didn't notice. All I wanted to do was please you.

You shoved me into walls,

Whipped me with a belt.

But I love you regardless of the brawls.

I do and always will do anything for you.

Every night I sleep on the cold, reddened floor,

I don't even cry for you anymore—you never come.

My scars and gashes aren't worth my cries anymore.

But I still love you, I still just want to please you.

You said, "Fight. Fight for me."

And of course I did,

I fought my hardest, I swear I did, but you didn't agree.

What did I do wrong, Master? Everything I do is for you.

You are my everything, though the feeling isn't shared.

You never stop hitting and spitting at me.

I live my life constantly scared.

But I always try. Who do I strive to make happy? Of course, you.

One day a woman invaded during my fight.

She took you and your friends away,

But I think I finally saw the light.

The woman told me she'd save me. She said who'd hurt me was you.

She put me in a cage, bigger than the one you gave.

She fed me and made sure I was okay.

I found what it meant to not be a slave.

No more blood, no more cuts. No more you.

People passed me, I got no attention.

They said to me, "You're the devil. You'll kill my whole family."

And so I was put in suspension.

No one wanted to love me, But all I wanted to do was love someone other than you.

That one woman took me into the doctors one morning.

She began to cry, and stroked my fur.

"You're a good soul." She'd said as she started mourning.

I didn't know why, she saved me from you!

The lady slid something sharp into my arm.

A purple liquid swished inside of the sharp needle.

She'd said, "It's okay, baby. Where you're going there'll be no more harm."

I was so confused. Was she talking about you?

My head felt weird

As I closed my eyes.

"You're a loving Pit Bull. Nothing's wrong with you. The world shouldn't be feared."

Except, I only feared you.

She told me that this was your fault.

She said she was sorry.

All her talking finally came to a halt.

I fell asleep. Forever.

Now I look down from the skies I never got to see,

I never got to love another person, no one gave me a chance.

They all just walked past in disgust. I just wanted someone to love me.

But no one loves a Pit Bull.

No one loves the dog that's accused of treason.

No one loves the dog that would do anything to please.

No one loves the dog that has a horrible reputation for no reason.

No one loves such a loyal breed.

No one loves me.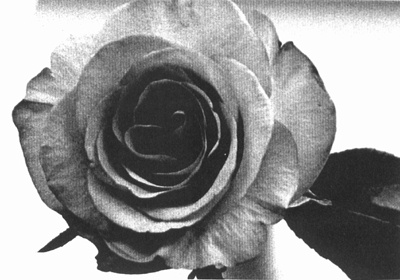 © Liza C., Seattle, WA