Ode to the Loners
November 14, 2011
Ode to the loners of this world.
The outcasts, the rejected,
Without an ally against the heartache of life.
An empty space their constant companion.
The warmth of a body desperately lusted for,
But usually replaced by cold, musty, air.

Ode to the loners of this world
Drowning their sorrows in worldly things
Some listen to morbid music while others write hateful poetry
Endless bottles of whiskey race down all of their throats,
But the buzz wears off too fast for their liking,
Their sober minds realizing just how lonely they really are.

Ode to the loners of this world,
And to those who rescue them from this sorrowful life.
Stepping in when they feel they can't stand it any longer.
Providing a shoulder to cry on, a joke to giggle about.
Making their lonesome life fade into just a memory,
And becoming the warm body constantly walking beside them.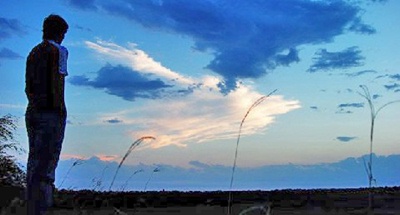 © Stefanie K., Katy, TX