Unique quotes from the heart.
November 11, 2011
When you were a little one , you thought life was like living in a palace , but now that you've grown you realize that its not like that. Life has struggles and barriers. But you have to eliminate them from your life in order to live a happy life .

Always be honest to yourself , never lie to your own self because in the future it will only hurt you.

Make your life an incredible journey; remember you only live once !

Wake up in the morning with a smile, remembering your cherished moments.

In life there's always a step, where we all make a mistake; we don't always seem to look ahead & trip but that teaches us a lesson in life .

When we decide to be violent to others, we don't just hurt them but ourselves .
Violence will never be the answer to our problems: it just makes them even more .

We all have the power to hurt and heel .

Dreams do come true, only if you keep pursuing them .

When you learn to truly love, you learn to forgive, listen, understand, and how you hold on to what you love .

Never give up on anything no matter what .

Fear, anger, sadness, hopelessness, will always exist in life .

Shine like a star, have pride & don't run away.


We live once, to accomplish the goals, hopes and dreams we have not to impress someone.

Live your life like it's your last days in this world; enjoy everyday remember there's only one chance .?

We all do crazy things for those who we love, sometimes we don't receive it in return .

Everyday, is a start of something beautiful; we are beautiful.

When we love, it isn't because the person's perfect, its because we learn to see an imperfect person perfectly.

Love hurts when you receive it from the wrong heart .

We all search for the best things in life, that will make us smile but unfortunately it takes time; people come & go .

There's millions of flowers in a mans life , but there will only be one rose .

The best moment of your love life is when you stare into each others; he sees himself in your eyes and you see yourself in his.

The sky is the limit, aim for the highest.

Everything in life has a price, all mistakes will be paid; you cant run away.

The loud laughs, the tight hugs, big smiles, tender kisses are the special things we cherish fro-m the loved ones.

We all commit mistakes; but we learn from what we make.

Love isn't just a word, it has a meaning in which should be shown before said.

We can ruin our life's, by also destroying others we should all be aware of our actions!

Faith can always be the solution for our problems.





Trouble is a friend , its always here and there .

You may loose your faith in us, but not in yourself: always have faith in yourself .





Its hard to say goodbye and let go, but perhaps sometimes its for good but sometimes things will come back because there meant to stay .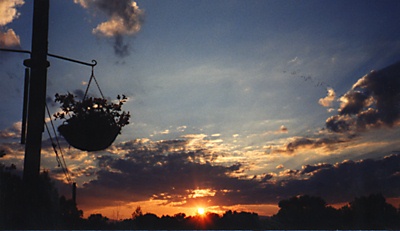 © Christy S., Germantown, NY