Another Love Story
October 31, 2011
Jill and John wanted to be together forever,
They didn't care what people would say whatsoever.
They made plans of their futures through the years,
To bad they kind of played it by the ears.
They graduated from school, caps in their hands,
Marched off the stage with the sounds of the bands.
They went to a party that night,
But suddenly out of nowhere struck a fight.
Tears from Jill, shouts from John,
Girls pulling Jill telling her to "Come on".
She cried with her face all wet,
While John just stayed set.
Morning came and her phone started to ring,
She hesitated to answer it, waiting for another sting.
"I'm sorry I did this to us,
I really didn't want to cause a fuss."
He sounded sincere and she started to forgive,
An apology is what he was meaning to give.
She had to chose which path to take,
Wondering what decision she might make.
Five years have gone by so fast,
There she sits looking back on the past.
"I'm glad I made the choice that day,"
If not she wouldn't have married John last May.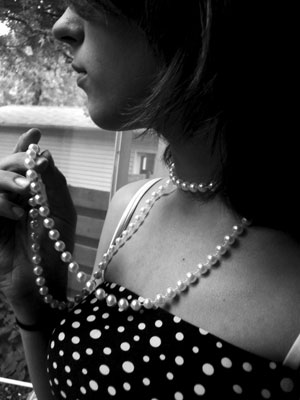 © Elaina V., Canton, OH