Lost in the forest
October 31, 2011
As I lie in the grass
Bark is all I see.
Can I find my way out or will the woods
Defeat me?
Everywhere I look trees surround me
For every animal I saw I counted but lost track at 33.
Gabe is now stranded and relies on instinct.
Hell strikes no fear compared to solitude and cold feet.
If I make it out this will be embedded in my memory .
Just incase I can't let fear get to me.
Koyotes howl let me know I am in the wild.
Like Man VS. Wild my life is in denial.
Many expire, but many bring out inner fire.
None lie and take it they strive to make it.
On my mind are my close ones. Do they wonder what my sake is?
Putting my thoughts aside my stomach growls it's time.
Quantity of food now fills the emptiness of my mind.
Remembering my skills I must
Strike what ever I see in order to dine.
Taking what I want is all I can do
Unless a miracle comes in time.
This Vast land now becomes a part of me one
With nature is my new identity.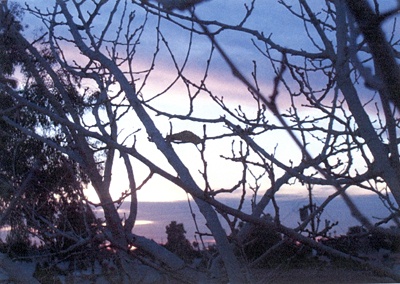 © Delia R., Phoenix, AZ