Together was our fate.
November 6, 2011
i open my eyes, i see nothing but you

you tell me you had no idea what i was going through

with watery eyes you grab my hand and ask me what i was thinking

i tried to answer but nothing came out, i felt your heart sinking

the last think i remember was crying so hard i couldn't take a breath

i opened the alcohol cupboard and drunk until there was nothing left

i looked around all confused, I'm in a hospital bed

" you took so many pills it's a wonder your not dead"

" how could you do this to me" your voice kept on asking

you thought i was happy because of the face i was masking

you leave the room to get some tea

a note you left " 72 hours i waited by you, would you do the same for me ?"

tears started falling i didn't know what to do

would i go and finish the job or will i stay by you ?

i ran away from the hospital bed and i stood at the edge of a cliff

but i couldn't jump, my whole body went still

i started thinking why does this feel so wrong,

the boy that i felt nothing for, feelings were now so strong

i gave you my answer and screamed it so loud

everything i felt for you, i was so proud

i ran back to find you but it was much to late

you died for me so i believed together was our fate

so here i lay on top of your body, i put a knife to my heart

if i cant be with you in life, we'll be together in death and we will never be apart



.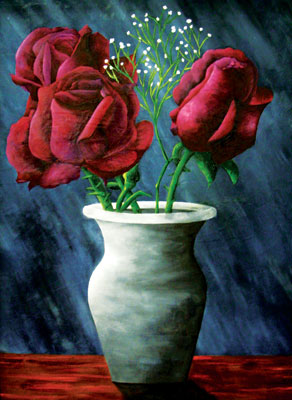 © Brandon S., LaFollette, TN