Your Servant Is Listening
October 28, 2011
The call of birds is the sweet sound of God
That emanates and echoes every spring.
From morning till night, overseas, abroad,
With cries of joy and endearment, they sing.

A hoot emitted from the great barn owl,
Forlorn, forgot, forsaken in darkness!
The lonely sound juxtaposes the prowl
Of vigilant eyes, talons of menace.

The curt chirps, caws, and trills, form nature's frills,
When the Earth's true mythic gems harmonize.
Songs cascade through the air from beaks and bills,
Ignorant of dangers below and nigh.

The symbols of life, hope, wisdom, and dreams,
We humans yearned to surmount in the skies.
Yet even when caged, their voices redeem,
For if they cannot, then their songs shall fly.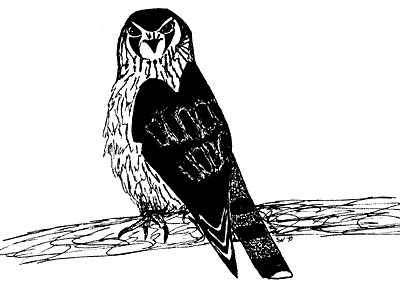 © Sarah W., Collinsville, CT