Realization
October 23, 2011
You sit around thinking, "What has gone wrong?" You can't quite tell so you try to figure it out. Hours have passed, days have changed, and you're still on the same blank page.

You give it up and decide that everything you've been doing is fine. But that's not the truth. You've been doing so much wrong and little did you know that you've been pushing everyone away.

For now it may not seem like it, any day now, everyone will rebel against you and you'll wonder why. It hurts you, so you try to fix the problem up, yet, it's too late. Your hopes have faded and so have you.

You feel alone, but you try to make it out alive and cope with it. You're trying to survive on a thin layer of ice and you're barely holding up. Everyday is a struggle. Next thing you know, you're breaking down, you didn't want to get this far, but look this is where you're at. You seem so miserable & helpless to yourself.

You finally come to realization what you have done wrong. You only thought for yourself and let everyone go slowly. Everyone just wanted to help you but you denied their entry into your life.

You're looking back trying to pull everything into present time but who are you kidding. After all you've done and all the mess you've made, no one would wanna fall over to your direction again.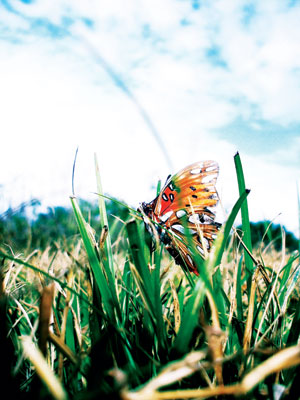 © Ashley B., North Port, FL