Demon Woman
October 23, 2011
Down the corridor of hell
The devil embraces me
Hunger devours the darkness
The fight for the right eternity
The world is now a widowers night
Blind to a soul's evil shadow

I hide behind a sinister shadow
The only thing waiting for me is hell
The crushing blow of night
Who awakens me?
This life seems to be eternity
Until everything turns to darkness

My vain heart fills with darkness
Like a murderer's shadow
I must hunt for eternity
My prey shall dine in hell
No broken soul can haunt me
I haunt them in the dead of the night

I thirst for night
I can taste the darkness
Sentiment doesn't concern me
I long to emerge from the shadows
I do not wish life to be a living hell
But I feel the severe hunger for me to last for eternity

Now a heart beat is an eternity
Slayed another in the night
I am the angel of hell
A frantic scream cuts through the thick darkness
I slink back to the shadows
Satan is happy with me

There is no saving me
I will have no righteous eternity
All I sought after was not to be just a shadow
I didn't want to be the crimson blood turned black in the night
The only home I have is hell

Where the decayed devil hugs me and promises there will be no huntings tonight.
I want to be known for eternity, but not for my darkness.
So I fall back into my merciful shadows. I have earned my hell.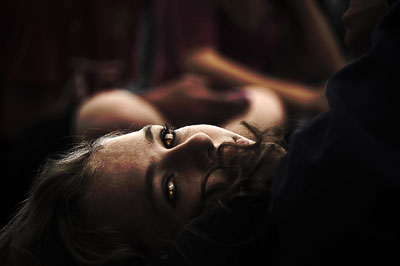 © Calvin C., Salt Lake City, UT