Experienced
September 29, 2011
One drop, two drop.
I open my eyes
look to the skies,
there was my prize.
Come down from what?
This is life,
Societys made it such a strife.
Were all animals,
so why so blue?
Everyone moves,
What do you have to prove?
They look with harshness,
but your just who you are,
Just smile and be happy
and just know youll go far.
So much can happen in one day,
everyones like everyone..in a way.
Its everything and nothing
what more can you say,
"I love you Daniel"
"I love you too Shea"
People are beautiful,
So thats what he ment.
I know what I need to do now,
the message was sent.
Your on your own now kid,
but the thoughts I've thought
the universe made sure,
that we were taught.
So what exactly
did you learn?
It couldn't be any other way,
Remember to use the day,
and love, love, love away.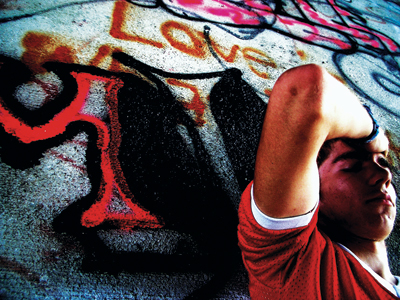 © Sindha A., Champaign, IL