You, you
October 16, 2011
you, you.
you outdo my review.
you see through and stay true.

your eyes, your eyes.
they improvise.
they contrive your state of mind.

your ears, your ears.
they never sear.
in my eyes, they're souvenirs.

your lips, your lips.
release their grip,
upon my doting kiss.

your smile, your smile.
horizontally, a wile.
resistant to hostile.

your voice, your voice.
influences my choice.
delighted and rejoiced.

your hair, your hair.
it glimmers like Altair.
unable to compare.

your hands, your hands.
endeavor to expand.
into my solicitous command.

your chest, your chest.
a position of where my head will nest.
and forever be possessed.

your feet, your feet.
saunter and secrete.
our memories beneath.

you, you.
you follow through and give into.
and i've fallen in love with you.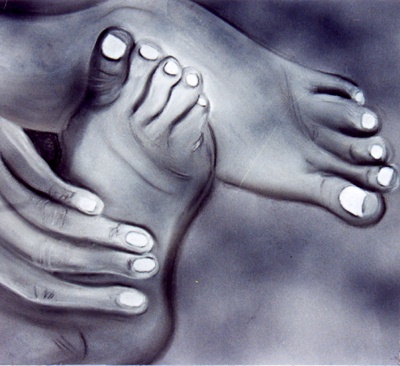 © Narissa S., Mt. Pleasant, NC