Where I am from
October 18, 2011
I am from swamps and bayous. I am from fishing with only your hands; I am from swimming across a swamp or river to get to a house instead of crossing a bridge. I am from taking long walks in the woods at night.
I am from blue grass and country music, from barbeques at the neighbors. I am from hunting hogs with a pit bull and a rifle, and from hunting for a better fishing spot on the river. I am from the floods and the dark green grass under the fresh orange trees. I am from small towns where everyone knows everyone.
I am from being outside from 6 AM until 10 PM. I am from the tornadoes and hurricanes that destroy houses and change the river. I am from the panhandle, from Wewahitchka and Jacksonville. I am from Howards Creek, Where they have the best darn crawdads ever, I am from southern hospitality.
I am from NASCAR and football on Sunday. I am from hunting gators and frogging at night. I am from the salt and fresh water, from the sharks and the crabs, from the mudding competitions. I am from the armadillos and owls, the lizards and snakes. I am from the towns bar where I drink root beer and play pool and darts.
I am from driving my grandpa's truck around the streets and launching the boat to go fishing. I am from the fields and the trees, the swamps and the beach. I am from the South.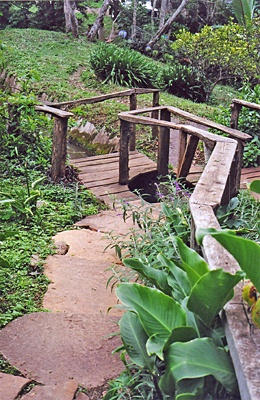 © Ray S., Clovis , CA