Big Muddy
October 13, 2011
Big Muddy is my home.
It's where the outlaws loved to hide,
Where the buffalo used to roam,
Where the Cowboys were seen to ride.

Where Sam Kelly built his cave,
Where the animals were mighty wild.
It's where Mankind learned to be brave,
No place for women nor child.

But now the Outlaws have no need to hide,
The buffalo no longer roam.
Though cowboys still occasionally ride,
the range I call my home.

Yet still the hills are tall,
The prairies remain flat,
When the sparkling snow decides to fall
As graceful as an old wildcat

The cliffs are still awfully steep,
The caves still hide their treasure.
The coulees are sheltered and deep,
Much to the wintering cows' pleasure.

The Valleys are now full of kids and cats,
Not to mention Cowboys and beer.
Big Muddy is where I hang my hat
And I'd rather live no where but here.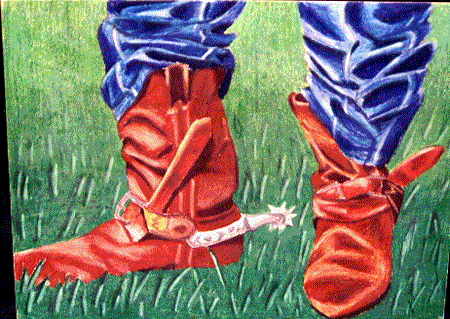 © Jennifer W., Houston, TX