Why?
September 26, 2011
Today,
I find the water drops falling from the flower,
tearing despondently.
What made you lament tearfully, my favorite blood-tinted Azalea?

Today,
I find the wild bush's waving its leaves,
asking me come to cheer them up from the mournfulness.
What is your doleful memory, wanting me to cheer?

Today,
I find a female frog croaking in blue
with the sorrowful octave.
Why does your vocal code sound so lachrymose, my favorite background friend?

Today,
I find my eyes are all misty
looking at the empty space
that used to belong to you.
What is this look so miserable?

Why?
Why did you have to leave me?

Why?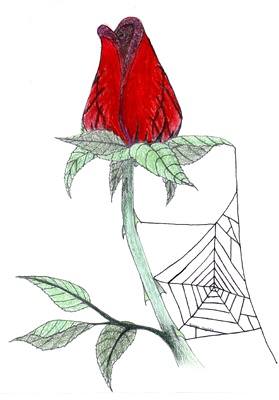 © Tommy H., Marlow, OK