Remember September
September 28, 2011
Can you still hear those voices?
Voices like ghosts haunting the land?
The yells, screams of agony
Calling for a God's hand?

Can you still taste the ash?
The ash falling like winter snow?
While flames bite the air
And boil tears of sorrow?

Do you still remember the sights?
Do you still see it all?
From the moment you're struck
To the moment you fall?

Do you still recall the smells?
The sickening reek of an atrocity?
The burning of hard metal
And the breath of tragedy?

'Cause I can still hear it
Still taste, see, and smell it
10 years after you fell
That one memory remains lit

I hear it in their stories
And taste it in their tears
See it in their eyes
Smell it in their fears

I can even feel the pain
So great it makes me seethe
Because why are others dead
While I continue to breathe?

So tell me, do you remember?
Do you still store it all?
Do you keep that feeling
Of once before standing tall?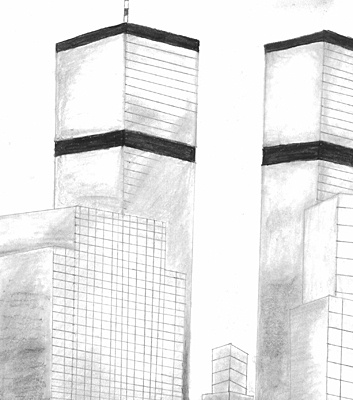 © Krisa S., Omar, WV