At Night...
September 14, 2011
After Darkness has came in and Eaten the light,
I know that you'll hide away and listen to the fights.
You grab yourself,
Whisper that your dreaming,
Pretend you can't hear the screaming.
Imagine that it's not a cry
But rather a laugh that your hearing.
I see you close your eyes and wish it away,
Tear at your head
Bite your tongue,
Try to feel anything but the numb.
I hear, "Next time it'll be different,
Nothing stays the same,
Next time it'll change. . . next life . . . next chance. . ."
SCREW IT!
I grab the pillow and smother your tears,
We both know next time is going to extend past next year,
Just quit listening to our mother dear.
I heard you say that next year you won't even be here,
Your going to be away,
Past the state,
Past me,
So can you just tell me one thing Ms. Dead?
Is it Heaven or Hell that you plan to go?
What are you anticipating?
The clouds above?
Or the rings of Hades?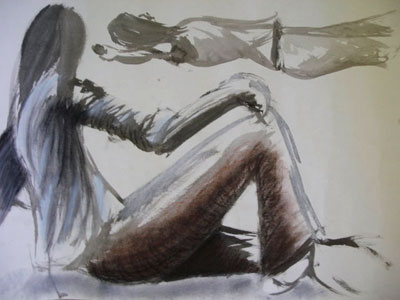 © Carollynn G., Hawthorne, NY