Sympony of a Storm
September 16, 2011
Today is was raining.
And as I watched it fall.
I realized the sky was crying.
For the tears said it all.

The voise of thunder.
Calling your name.
But you disregard it.
it all sounds the same.

Lightening fills the world.
With its burning heat.
Its soundless rythm.
To the thunder's clashing beat.

The grey clouds hiding.
The secrets and pain.
From the eyes of the seekers.
From the minds of the sane.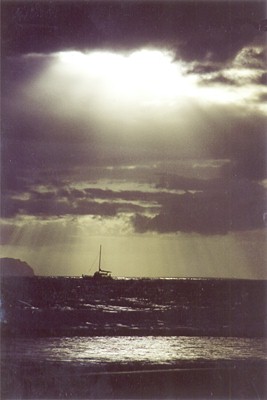 © lily H., Kekaha, HI