FLICKERING MIND
September 4, 2011
I sit still staring at the crimson sky
A strong wind blows across my face.
Everything is numb and so am I.
There are thoughts in my psyche
Erupting like a volcano,
Catechism with no answers.
A fear strikes me, I feel a tremor inside
Clamping my knees I sit
Wondering will I ever achieve my set goals?

Time is flying by
And there is nothing I can do.
I have begun to doubt my capabilities
I feel hapless
Belittled is my confidence,
Wretched is my esteem,
Abducted is my courage.
Tears roll down my cheeks
My benchmarks seem a distant aim to me!

Stars have now gutted the sky
A resplendent night it is.
I think of God and his creations
And marvel what He has destined for me.
I question Him about my vexes,
Concerns, worries and troubles.
And hope that the powers
Scout me through the ups and downs
Like a pathfinder.

Just then, a raindrop falls on my hand
This seems to fetch solace to me.
In a moment the numbness is gone
And the dulcet tones of drops are heard.
I sense the voice of Heaven above
Conferring benediction upon me.
Time seems to have stopped by
Filling audacity and valour in me
Certain I become of my abilities
And have faith and poise in myself.

With buoyant spirits
I rise on my feet
To take the road of optimism.
I bury the thoughts of fiasco
And make a move towards my distant goals.
I sense confidence.
I sense relief.
The instilled courage shall not drop down
Until the benchmarks are achieved.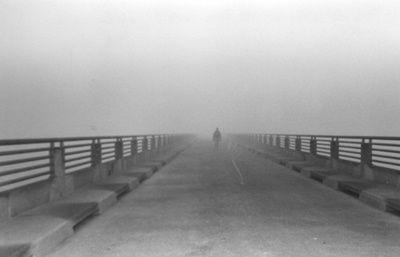 © Becky G.,Westerville, OH