Duquoin Fair
September 3, 2011
No lights were ever so bright.
Lights spun around us, scattering
our shadows. His fingers fit as a puzzle
in the spaces of mine. His lips
slid into a memorable smile, my body
drained all sorrow.

Blood rushing to our heads, we
spun. Slow, faster, fast. Loud screams
threatened to tear our chords; his hands,
warm, held tighter. Protected.
Round, up, down, round. Never ending
force, kept us in our seat.

High up we went. Slowly, alone,
together. My lips parted lightly to
catch his. A kiss - two, three, four.
Closely, we whispered happiness. Bright
lights smiled and laughed with us; greeted
us.

Over now. Down we went.
"Have a good night" the man
said. but we new a night
of no end.
Hand in hand; Milk, Chocolate -
we walk slowly, into the moon

A perfect night.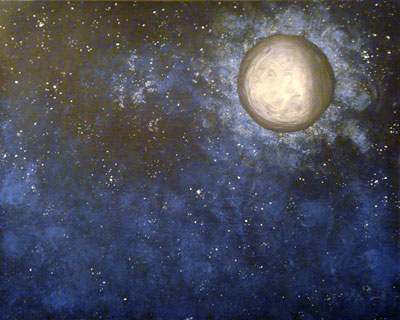 © Allison H., Vancouver, WA